From our Bloggers
DBS and GovTech to pilot SingPass face verification technology for faster digital banking sign-ups
By Karan Kapoor
DBS Bank and GovTech started a new SingPass face verification technology, for faster digital banking and signing in. It will speed the process of banking and make it user friendly.
Observing growth in digital banking in Singapore amid Covid-19, DBS has collaborated with the Singapore Government Technology Agency (GovTech) to test the latter's groundbreaking SingPass Face Verification system. The goal of this pilot program is to help more than one million DBS customers who are holders of SingPass and do not use digital banking facilities, over 60% of whom are seniors aged 62 and above. The technology will allow citizens of Singapore and Permanent Residents to sign up from their homes for DBS' digital banking services, with instant access to their bank accounts and banking services. The SingPass Face Authentication feature is intended to help speed the digital banking registration process in a more streamlined and smooth way for DBS customers inexperienced with online onboarding.
"Amid one of the greatest disruptions ever witnessed in our time, we are more cognisant than ever about the importance of leveraging digital technology to quickly serve up solutions that benefit the wider public," said Jeremy Soo, Head of Consumer Banking Group (Singapore) at DBS Bank. "In line with Singapore's Smart Nation agenda, we have been introducing innovative digital solutions over the years that provide easier, more seamless ways to bank. Together with GovTech Singapore, we aim to support those who are journeying into digital banking for the first time, and to help foster resilient digital habits that will last for years to come."
Kok Ping Soon, Chief Executive, GovTech, said, "We are delighted to partner leading digital bank DBS in piloting SingPass face verification for simpler customer journeys. As our Smart Nation digital identity, SingPass enables citizens to transact seamlessly with public and private sector services, accelerating digitalisation and strengthening trust in our digital economy. We look forward to building more impactful services with the financial sector and beyond, to bring greater convenience to our citizens."
SingPass, the national digital identity of Singapore, has rolled out its latest face verification feature which offers a trusted and convenient identity verification mode. Businesses compare the facial image displayed by the customer against the biometric database established by the government and do not capture or hold any submitted data. It aids in maintaining personal protection and confidentiality for the user.'
The Digi-bank mobile app can be downloaded from the Apple App Store, Google Play or Huawei App Gallery by DBS / POSB customers who want to sign up for DBS / POSB Digi-bank through the SingPass Face Verification.
Customers need to pick the identification type and enter the corresponding details to begin the registration process. They should then pick the option "SingPass Face Verification" and follow the selfie-taking instructions. The device scans the face of the individual and would automatically match their new NRIC / Passport photo information from the biometric database of the government.
Upon positive matching, DBS will send an SMS-OTP for verification to the user's registered mobile phone, after which the user may establish his / her desired Digi-banks credentials. Apps, like Digi-banks passwords, do not reveal their personal information to anyone.
DBS performed a beta trial of the SingPass Face Testing system in July 2020 with over 100 seniors and ITE College West graduates. The trial concluded the participants reacted positively. The majority of participants said they would recommend that their family and friends sign up for digital banking using the SingPass Face Verification option or other banking facilities if available in the future, as they find it both simpler and safer than current automated banking sign-up processes that conventionally allow them to have their card and PIN information on hand to complete the authentication process.
Customers who signed up for digital banking services online had previously been allowed to use their ATM, credit or debit card and PIN to complete the authentication process before they could first use digital banking services. Those who did not have their card and PIN would have to wait to receive their items by post for up to five working days to activate their digital banking accounts. Beyond the pilot scheme, DBS consumers will still have the option to sign up for other goods and services by the end of 2020 using the SingPass Face Authentication platform.
Given major market changes towards digital services, the feature is also being piloted, coupled with the steady increase in internet and tablet used by people of Singapore, where smartphone penetration is projected to reach 80% of the population by 2022. By the end of 2019, the bank reported that from 2017 to 2019, the number of customers who had performed their banking needs only by smartphone on the bank's mobile banking app, DBS Digi-bank, nearly doubled.
Moreover, almost one million DBS customers today are single digital banking consumers, which means they are involved on the bank's digital banking sites and have gone on for more than a year without visiting a bank's branch or calling for assistance from the bank's contact centre.
In Covid-19, more senior citizens switched to digital banking to satisfy their banking needs – the number of seniors using digital banking in April and May 2020 more than tripled as compared to last year's same era.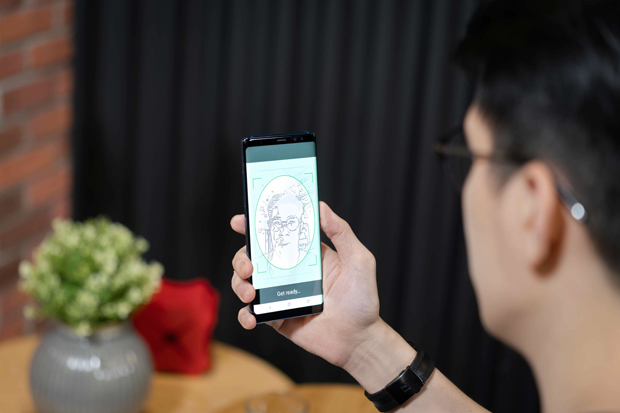 About Government Technology Agency
The Singapore Government Technology Agency (GovTech) is the top agency leading the digital transition of the Singapore Smart Nation programme and the public sector. As the Infocomm Communications and Smart Systems Innovation Center (ICT & SS), GovTech provides Computer Science & Artificial Intelligence, Software Creation, Sensors & IoT, Digital Infrastructure, and Cybersecurity capability for the Singapore government.
GovTech assists municipal bodies in running IT service processes and designing new technology solutions for people and businesses. GovTech is the leading public sector in cybersecurity, managing critical government ICT networks, and controlling public-sector ICT procurement, data privacy and security.
Further Readings...